On June 27 Warren and I departed for a Calorie Restriction Society get-together in Orinda, California (east of San Francisco) as well as much-needed vacation in the Santa Cruz mountains (specifically, Laurel Mill Lodge in the Loma Prieta region near Los Gatos, 12 miles south of San Jose...yup, the same Loma Prieta that was near the devastating epicenter of the infamous 1989 earthquake). We chose to travel via Amtrak, aboard the world-renowned Coast Starlight -- acclaimed as one of the most scenic train rides in the world. It was spectacular! These few images really do not do it justice!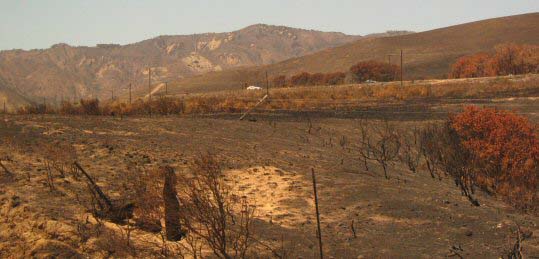 above: Amtrak to San Jose 2004-06-27 (yyyy-dd-mm): Recent wildfire damage North of Santa Barbara.
above: 2004-06-30: Click image for full size. Panoramic view from the corner of San Jose Soquel Road (right) and Miller Hill Cutoff (behind camera) in Los Gatos, California. The camera is facing east. This panorma is comprised of five (5) separate images stitched together in Pano Tools Assembler and, then, touched up in Adobe Photoshop Elements.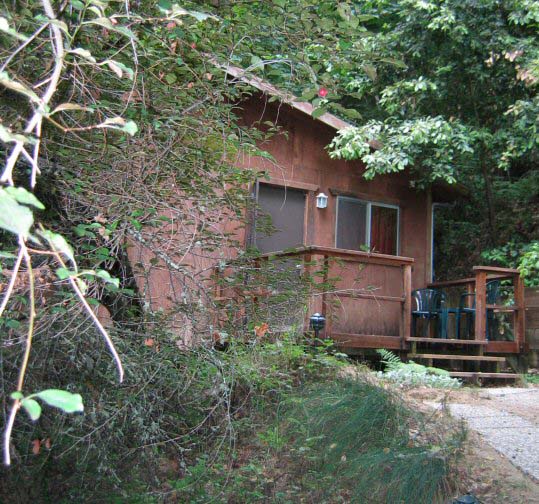 above: Los Gatos/Loma Prieta 2004-06-30: Our cabin Laurel Mill Lodge in middle of a Redwood Forest.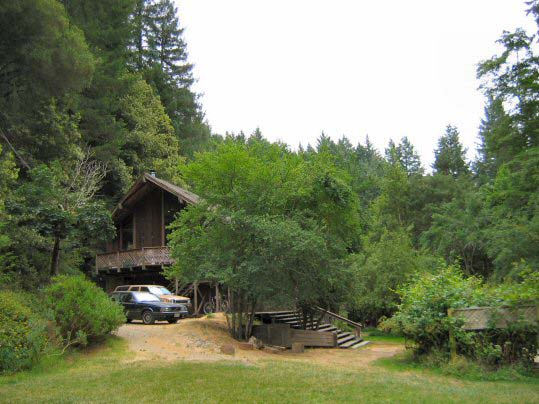 above: Laurel Mill Lodge looking South (elevation here is roughly 900-feet)


above: Laurel Mill Lodge kitty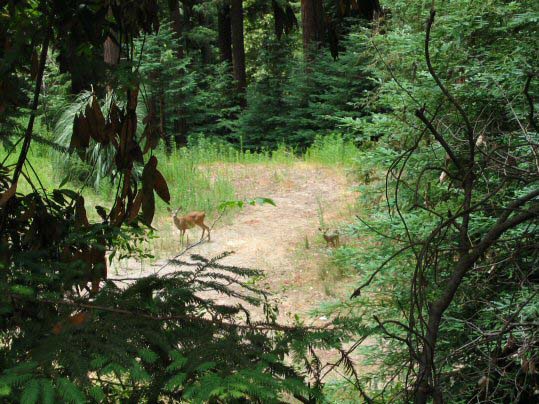 above: Doe and her Fawn at Laurel Mill Lodge


above: 20040703 looking-East North of Santa Barbara from Amtrak Coast Starlight (en route from from San Jose to Los Angeles). The mountains in the background are part of the Los Padres National Forest. I visited LPNF in 2005.