Parents' House in Toledo, Ohio
Parent's House in Lahore, Pakistan (2008)
(below) 2005-10-16: This 180-degree panorama -- comprised of six (6) separate 18 mm images -- was captured from the front of my parents house in Toledo, Ohio. It is an early autumn day and some of the foliage have begun to change their hue. East is directly above the house.
<---- Scroll this image left to right to see all ---->

(below) 2005-10-16: Facing West, my parent's house from the rear.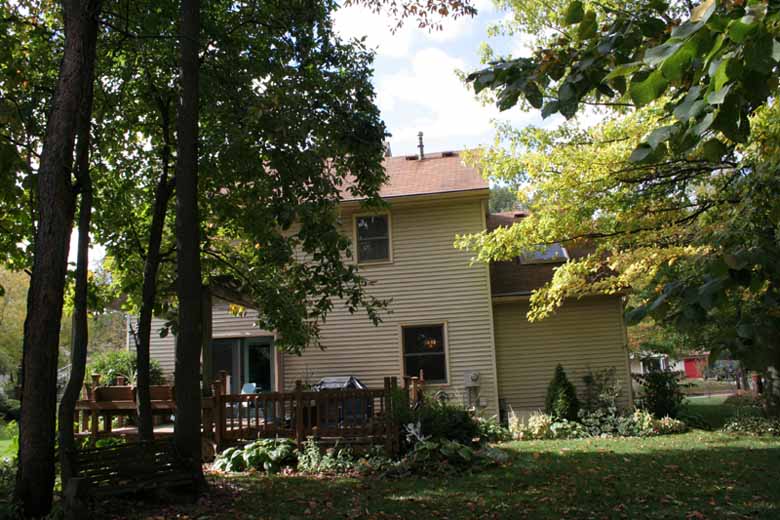 (below) 2005-10-16: Parent's back yard, photographed from the North side of the house. This panorama is comprised of four
18 mm images. Center of image is due South.
<---- Scroll this image left to right to see all ---->

Parent's resided at above house June 1991 - May 2008
Next: Toledo Botanical Gardens (page 1)
Other: Parent's House in Lahore, Pakistan (2008)
Technical:
All images taken with Canon Digital Rebel XT digital camera. Focus: manual. All other parameters: manual. A tripod was used.