Time Lapse from the beach cities of Los Angeles county, California
below: A single frame from a time-lapse movie that was captured Feb 26, 2006, from near the Redondo Beach Pier Police Station. Orion and Sirius in the constellations Orion and Canis Major, respectively, are visible behind Eastward-moving clouds.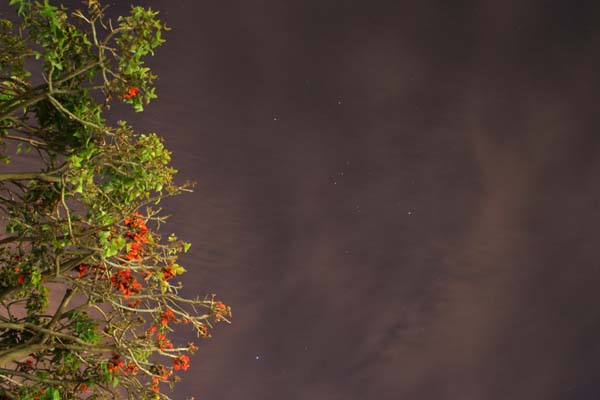 below: A single frame from a dusk time-lapse sequence that was captured March 13, 2006, from Manhattan Beach Pier. The camera lens is facing due North. The Santa Monica mountains can be seen in the distance. To the right are beach cities of Manhattan Beach, El Segundo and (farther North) Marina Del Rey, Venice and Santa Monica. Because this is a wide-angle shot ("18 mm"), the visible distances are exaggeratingly far away.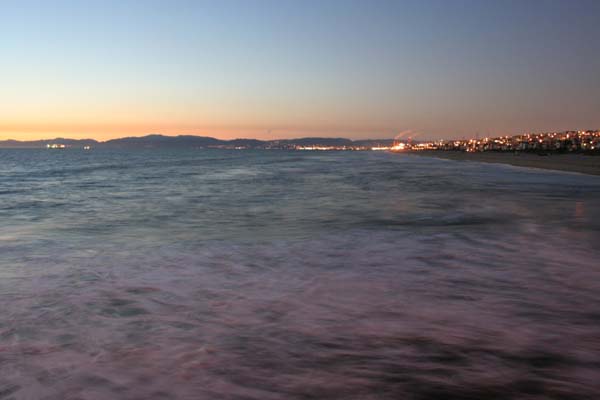 Early experimental stuff and motion control



Clouds, Weather and Ocean



Night, Cityscapes, Stars, Milky Way
California still images and panoramas
Nature Photography: Tips, Techniques and Examples
Astrophotography: Film vs. Digital
Ohio still images and panoramas