Music: Classical: Samuel Barber, William Walton: video segments
Below: Stephen Beus plays Samuel Barber's Sonata, 4th Mvt.
Below: Samuel Barber: Violin Concerto Mvt. 2; Anne Akiko Meyers Conductor: George Pehlivanian; Slovenian Philharmonic Orchestra
Below: "Adagio for Strings" op.11.: L. Slatkin / BBC Symphony Orchestra. Date: September 15, 2001
... and another VHS-taped version -- of slightly different video and audio quality -- of the same performance of "Adagio for Strings" as above...

Notes from YouTube's RupertJones: "The 2001 Last Night of the Proms season finished as it usually does in September. Only this year was very different in mood, following the 9/11 Terrorists strikes across America. This is the performance of Samuel Barber's Adagio for Strings that night. Performed by the BBC Symphony Orchestra, presided over by American conductor, Leonard Slatkin."
About the Gruppman /. Miami Int. performance on YouTube: I feel as some commenters noted on the other youtube Barber "Adagio..." (AfS) feat. L. Slatkin/BBC (the non-uncut version -- see above) ... that being spoon-fed emotional images (from 9/11 or whatever) greatly detracts from the power of this piece. "AfS" may be, IMO, the most emotionally-lyrical composition ever written. In the media world, it has only really worked in (IMO) The Elephant Man (1980) -- and that scene (and movie itself) was not true to the real-life accounts of Joseph Merrick. The scenes were deliberately "inflated" for emotional Romanticism and melancholy. But Romantic-lyricism was/is Barber's gift.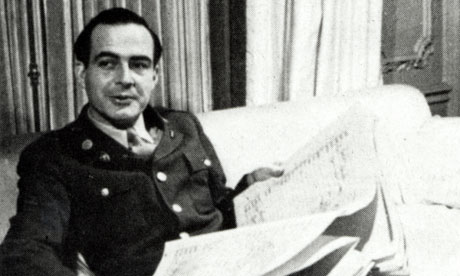 Also, and to be honest, the Gruppman / Miami performance is not that good. Then again, not many major orchestras/famous conductors get AfS right. Best are: Thomas Schippers/NY Phil (1965), Neville Marriner /Academy-of-St-Martin-in-the-Fields (1976) and David Zinnman/Baltimore Symph. Orch. (1992). Also, the Sept. 15, 2001 Slatkin/BBC performance is very good. The uncut youtube version is the one to hear/see (but still wish BBC showed only conductor and orchestra -- no cutaway to flags and patriotic spectators). The other "9/11" version is emotionally-pretentious.
The Music Of America: Samuel Barber (2010 Sony 3-CD set) Amazon link
Samuel Barber: Concerto for Violin and Orchestra, Op. 14 -- Asian Youth Orchestra 1/3
BBC Proms 2007: British film music, 1/14, William Walton - Battle of Britain - 'Battle In The Air' and BBC Proms page (pgm)
BBC 2004 Poll -- Saddest Music
Thomas Larson - The Saddest Music Ever Written: The Story of Samuel Barber's Adagio for Strings
Commemorative issue American Music Series - Composers & Conductors (Sept 1997)
Other:
BBC Maestro Series; TOP TEN CONDUCTORS
Hollywood Rhapsody conducted by John Wilson (BBC); John Wilson home page
William Walton: williamwalton.net
Home >