There are four key principles govern the work you do on your bike:
Neatness—find a place for each tool and return it there when you are finished with it.
Do not use too much force to tighten components—the nuts and bolts of lightweight parts can easily shear.
Remember the order in which you take components apart.
Keep all of your tools clean and dry.
The guidelines below provide you with general principles for some of the most common tools or operations in bike repair.
Using Allen wrenches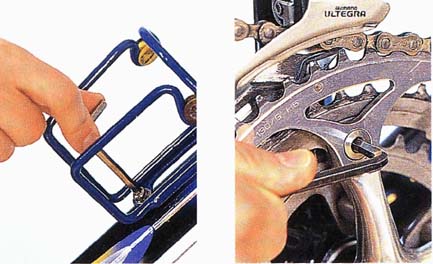 Put the long axis of an Allen key in the Allen bolt to make the key easier to use, both for repeated turns and in places where space is tight or restricted, such as putting a bottle cage on the down tube.
Use the short axis of an Allen key to make the final turn when tightening an Allen bolt—for example, on a chainring. You can also use this technique to start undoing an Allen bolt.
Using Pliers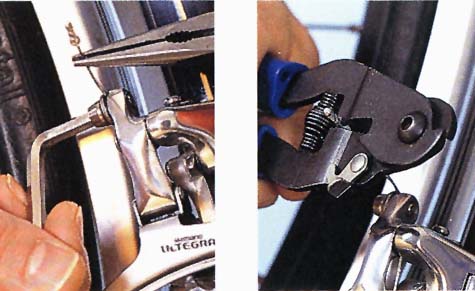 Use needle-nose pliers to hold cables and keep them under tension. Buy a small pair with pointed jaws for tight areas. Keep the jaws clean and grease-free. Lubricate the pivot with light oil occasionally.
Fix a cable crimp onto a brake cable to stop the ends from fraying. Push the cable crimp onto the end of the cable and squeeze it flat with your pliers. If you are gentle, you can use the inside jaws of your cable cutters.
Using a Wrench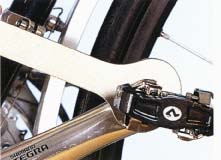 Always use the correct size of wrench for the nut you are tightening or loosening. Hold the wrench firmly at the end to maximize leverage. Make sure that the jaws fully enclose the nut to prevent it from slipping.
Cutting Cable Housing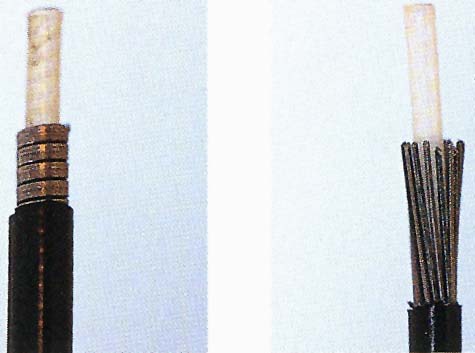 Cut a brake cable housing between the spirals of the metal tube under the sheath. If the spirals become compressed, squeeze them with the inside of your cutter jaws until they are round.
Cut a gear cable housing through the wire under the sheath. If you need to, squeeze the wire with the inside of your cutter jaws until its cross—section is round again.
Organize a Bicycle Workshop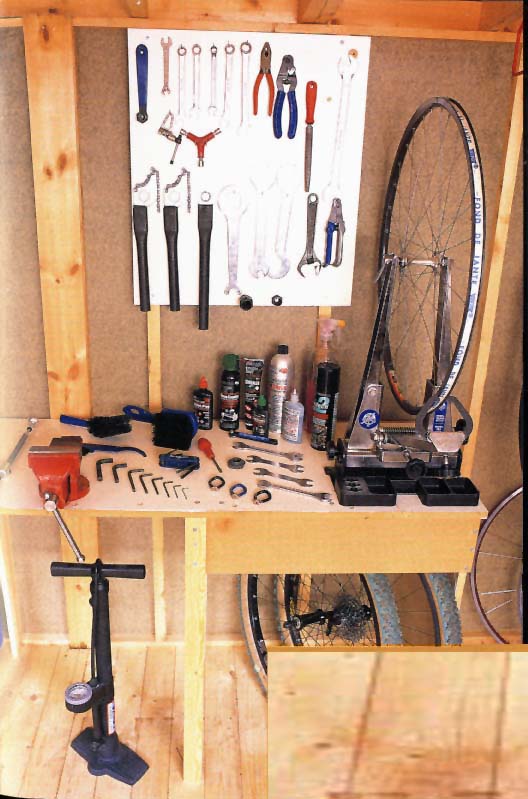 Regularly maintaining your bicycle and carrying out essential repairs means you can keep your bike at peak performance. If you have the space, the best place to do this is in a workshop that is well-organized and equipped with all the tools you need for your particular bike or bikes. Create a workshop that is dry with plenty of light -- and follow the four key workshop principles.